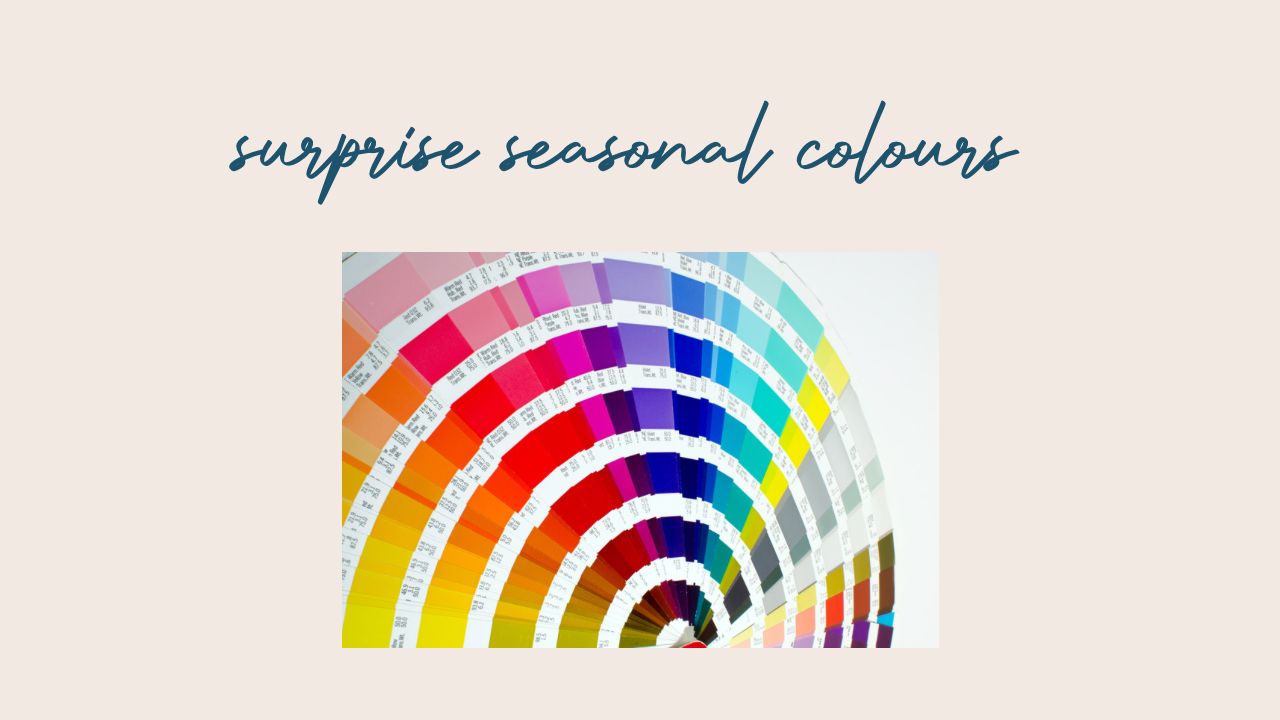 Make an Outfit Mystery Bundle - Surprise Colour
Lamazi Fabrics
We have 3 in stock.
Regular price £45.00 Sale
We are so excited to introduce Mystery Colour Bundles - a Lamazi sewing bag (not a box) curated for your personality and your needs, with all the high quality supplies you will require to create a garment that you will be proud of and will suit your taste.
How does it work? 
Step 1:  If you are not sure which colour palette to pick or would like a complete surprise, this is the right option for you. Just let us know know in the notes section which colours would you normally wear and not wear. 
Step 2: Pick your preferred option from the menu based on your preference of the project complexity, fabric type and number of pieces in the outfit. 
Step 3: Leave the rest with us. We will pick the best fabrics, pattern (if included) in your mystery bundle and the sewing notions you will need to complete your project. 
The mystery bundle will be presented in a sustainably manufactured and reusable natural organic cotton bag with our flower logo on it. It will be a perfect gift for yourself or anyone special. 
(fabric photos are just the examples to represent the colour palette, not the images of the fabrics included in the bundles) 
The Serene Personality
The Summer or Serene personality is cool, calm and collected, which is reflected in the cool, blue based tones of the Summer colour palette. These colours have a soft and relaxed mood, similar to a hazy summer afternoon. The Summer or Serene personality will remain calm and graceful under pressure. 
These colours feature grey which gives them their distinctive cool tone. They are subtle and understated, with shades like rose pink, sage, lavender, mauve and taupe featuring in this palette. 
You can read more about Summer Colour Palette here 
What is included in the bundle options: 
Simple Woven 1 Piece Sewing Kit - includes sewing pattern for a simple garment suitable for beginners, suitable woven fabric and sewing notions required to complete the garment. This option is perfect if you are new to sewing or need a simple, quick and satisfying sewing project. 
Intermediate Woven 1 Piece Sewing Kit - includes intermediate or advanced level sewing pattern for more confident sewist, suitable woven fabric and sewing notions required to complete the garment. This option is ideal if you are confident in sewing e.g. collars and buttonholes or looking for a new challenge. 
Jersey 1 Piece Sewing Kit - includes sewing pattern designed for knitted fabrics, suitable fabric and sewing notions required to complete the garment. This option is ideal if you can sew with jersey fabrics or would like to try having a go.  
Childrenswear Sewing Kit - includes a pattern, fabric and notions to make a garment for children. Please specify child age and sex in the order notes for this option. This option is perfect as a gift for mums who want to embark on a sewing journey or for anyone willing to sew for children. 
Capsule 2 or 3 piece sewing bundle - This bundle will include two or three (based on your choice from the menu options) complementary fabrics that blend beautifully with each other and will allow you to create a cohesive outfit in your desired colour palette. In this bundle we would normally choose one of our popular solid colour fabrics and a matching fabric with print. They can be all woven or a mix of jersey and a woven fabrics. If you are choosing this option and would rather not have jersey fabric included, please let us know in the notes or by email. If you select the option with patterns and notions included, we will send you everything you will need to sew a cohesive outfit including the patterns and sewing notions. The option with fabrics and no patterns, will include at least 1 matching thread to the fabrics. 
After choosing your preferred bundle:   
Once you make a selection of your preferred mystery bundle, it will help us if you could leave us some information about yourself in the notes section, this will allow us to curate a bundle that is just right for you or a person you are buying it for. 
- Bust, Waist and Height measurements 
- If there is any specific colour or print type (e.g. ditsy or geometric) you would like us to not include in the bundle 
- if the bundle is for menswear 
- the age and sex of child if you are purchasing Childrenswear kit.
Disclaimer: Please note this is a tailored surprise bundle, therefore contents of the bundle will not be revealed in advance and may not be similar to any other bundle. If you purchase the same bundle more than once in the given time, we will make sure that you will receive different contents each time. We will also not be able to accept returns or exchange requests for our surprise bundles. Bundles are created by us and we cut the fabrics to measure so they cannot be returned. 
Please allow 7 days for your curated bundle to be selected cut and shipped  after order.
Liquid error (snippets/media line 45): include usage is not allowed in this context