Welcome to Lamazi Fabrics Sewing Boutique
We are an online boutique for sustainable dressmaking fabrics, independent sewing patterns and haberdashery for sewing enthusiasts who love being individual.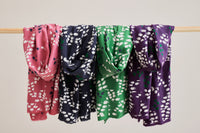 Fabrics
Carefully selected sustainably manufactured superior quality fabrics from small independent design houses. We have handpicked some of the most beautiful and trendy fabric designs to match the sewing patterns available in our boutique for the most exciting and consciously indulgent sewing experience. 
view all fabrics
Solid Colour Fabrics
Are you looking for a high quality elegant wardrobe staples that will match perfectly to your patterned garments? Take a look at our growing range of solid colour fabrics in the most beautiful colours and textures. 
View Plain Fabrics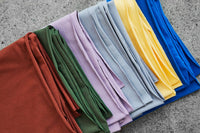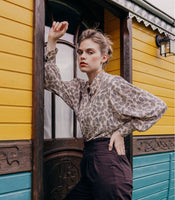 Sewing Patterns
Browse through our handpicked collection of contemporary and easy to follow independent paper sewing patterns for all skill levels. 
view all patterns
Sewing Gifts
Whether you need some ideas for what to put on your own Santa list, or need help with stocking fillers or the perfect Secret Santa present we have you covered.
Shop Sewing Gifts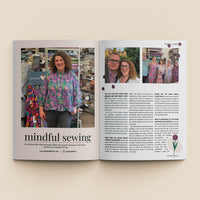 Lamazi in the Press
Learn more about our business and what goes on behind the scenes in our latest interview with Pattern Pages magazine.
View all